Our Reach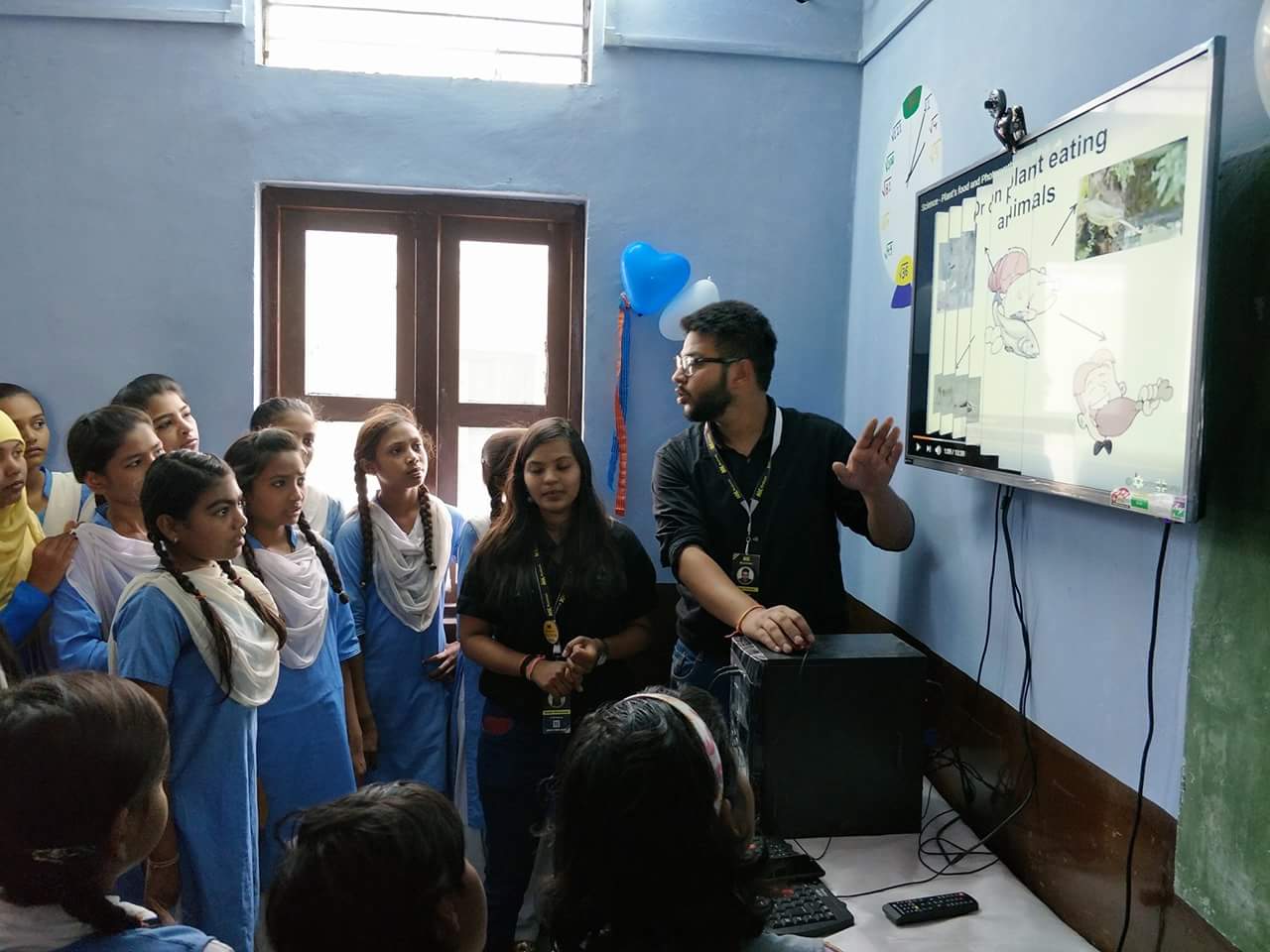 What We Do?
We work in collaboration with the government and youth volunteers from the community to build digital highways in Government schools by enabling digital resources inside the classrooms. Parallelly, our Army of Tech volunteers help teachers to use digital resources to improve the learning experience and exposure of their students. We believe in collective thinking, design and actions to achieve impact on scale.
Improved - Learning
outcomes
Improved - Digital
awareness
Increase - Usage of digital
resources by teachers
Who we are
Muskaan Dream Creative Foundation is an award winning youth-driven Nonprofit organization. In 2017, we have started our journey with one school in one district and currently we are closely working with 100+ schools in 4 cities across central India through our 200+ Tech volunteers Army.
Donate any amount or gift.
Testimonials

All the members of Muskaan conclusively make a dynamic team in providing free education to orphan and poor children.
Yuvraaj Singh Indian Cricketer

Today as the world marches ahead at a fast pace, nobody has time for others. Muskaan, on the other hand, is a team of all those people who priorities others which is wonderful. I support Muskaan whole heartily.
Munaf Patel Indian Cricketer
I came to know about Muskaan through Abhishek who is a decent, humble and full of humanity kind of person as he works for providing free education to poor and orphan children. It was a pleasure to meet him and I fully support his initiative from the bottom of my heart.
Piyush Mishra Actor, Screenwriter, Lyricist, Singer, Music Director
Muskaan is doing an amazing job in order to improve the educational flow towards these children. I'll always support Muskaan without a doubt.
Alok Sanjar Member of Parliament, Bhopal

I appreciate Muskaan Foundation and fully support them in giving the gift of education to orphan children.
Narendra Singh Tomar Ministry of Rural Development and Panchayati Raj

It is a very significant step taken by Muskaan Foundation in educating orphan children of our country. I completely support the foundation.
Maya Singh Minister of Urban Development, Madhya Pradesh
People who have volunteered for the Muskaan are the real heroes according to me. I am thankful for being a part of Muskaan. All the best.
Raza Murad Actor

All the members of Muskaan conclusively make a dynamic team in providing free education to orphan and poor children.
Yuvraaj Singh Indian Cricketer